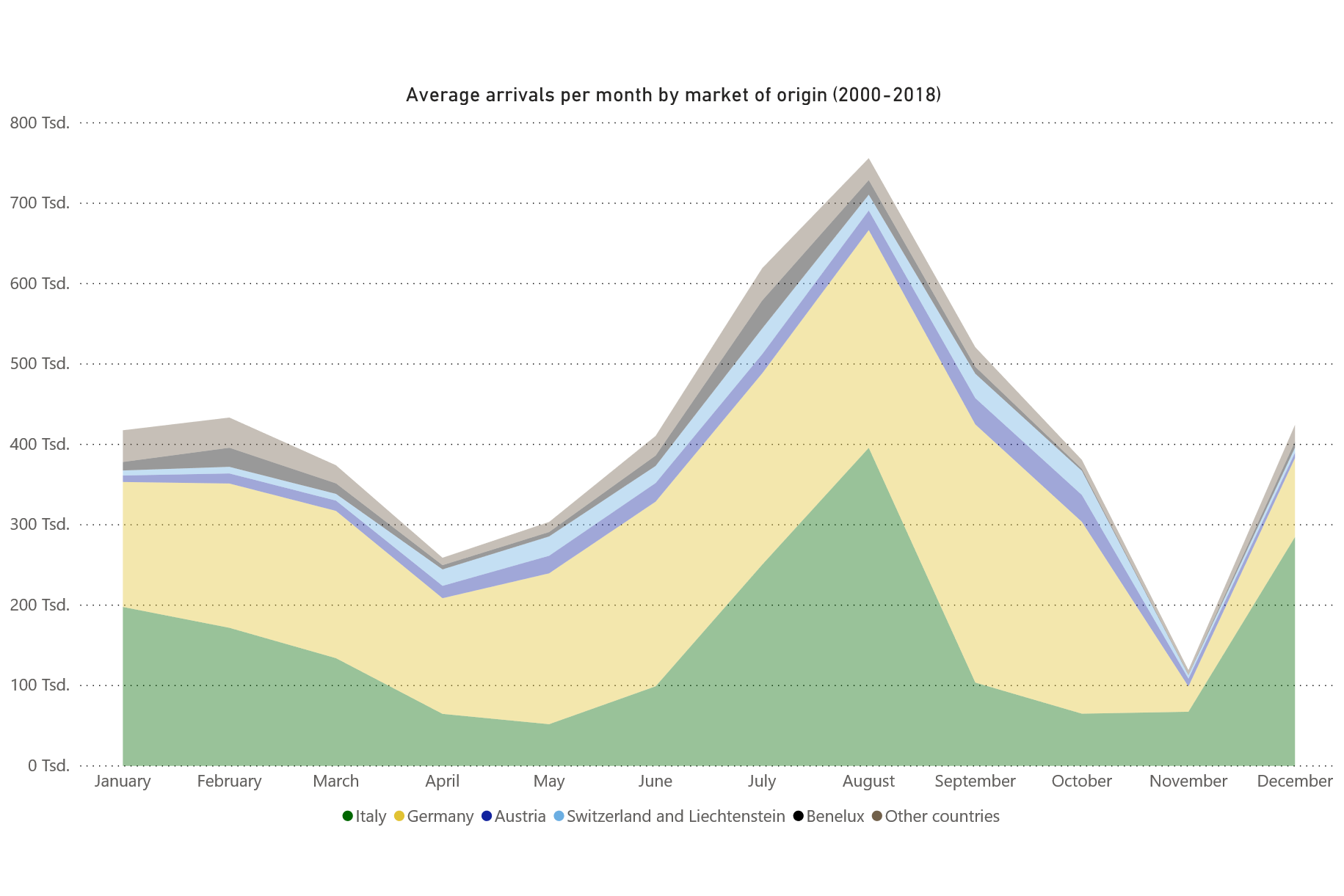 Seasonality
Monitoring the percentage of tourist arrivals per market, months and weeks helps to identify high and low peaks and to foresee and tackle the issues linked with both periods in a timely manner.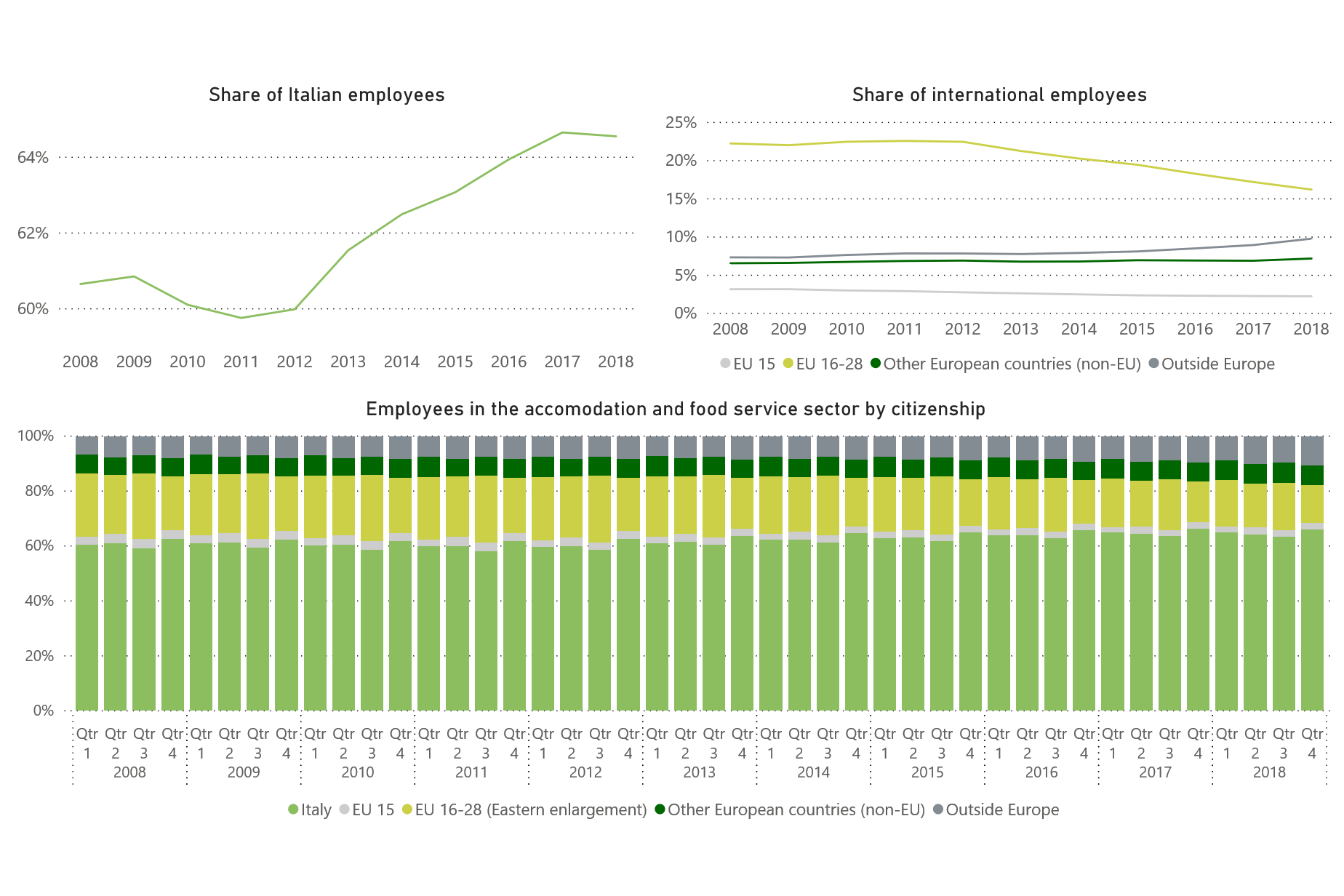 Employment
Measuring employment helps to understand to what extent tourism-related work activities provide employment and equal opportunities for men and women, both South Tyrolean and non-South Tyrolean.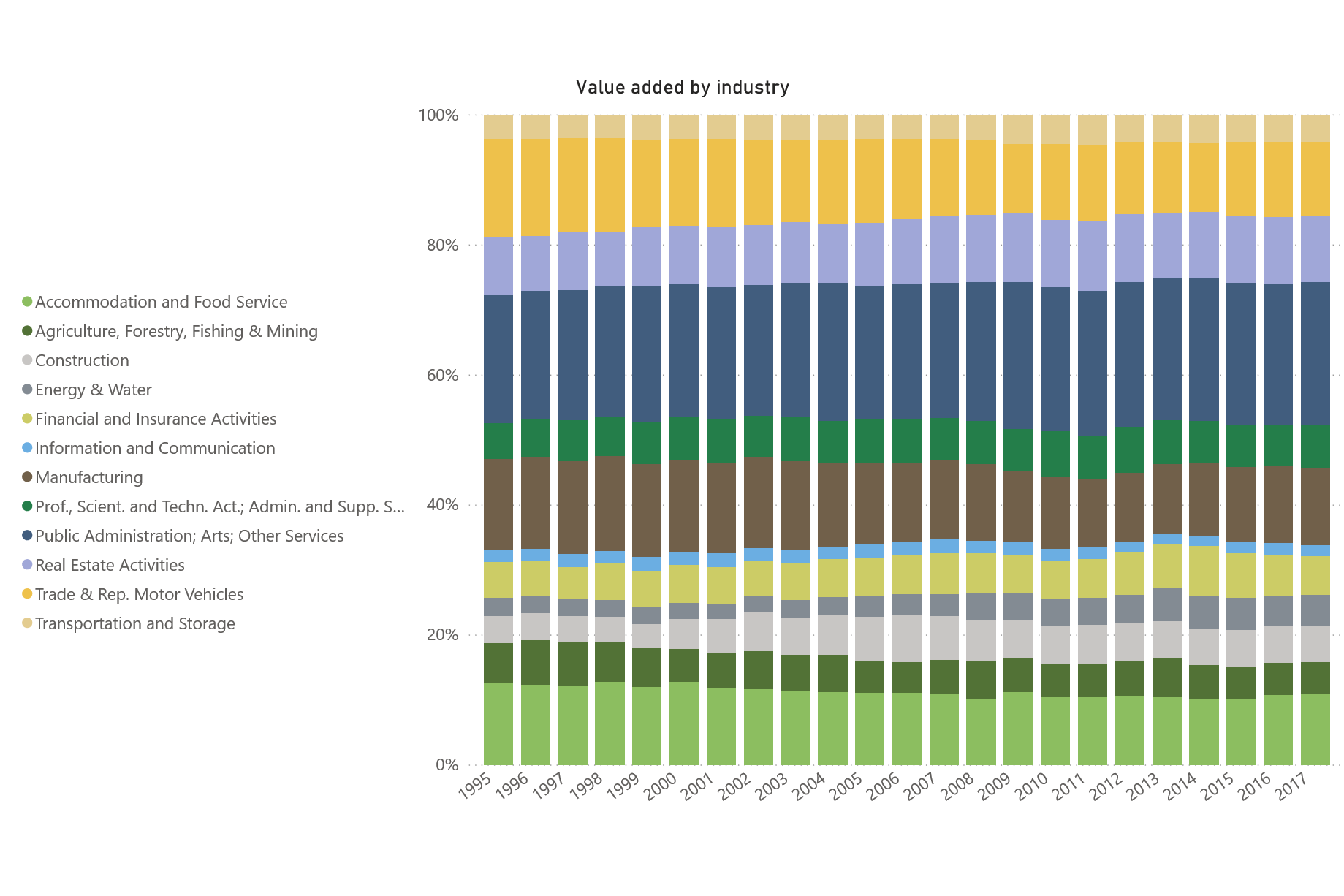 Economic Benefits
Measuring economic benefits is important to assess how much wealth tourism produces for the regional economy and to understand the state of health of individual South Tyrolean tourism enterprises.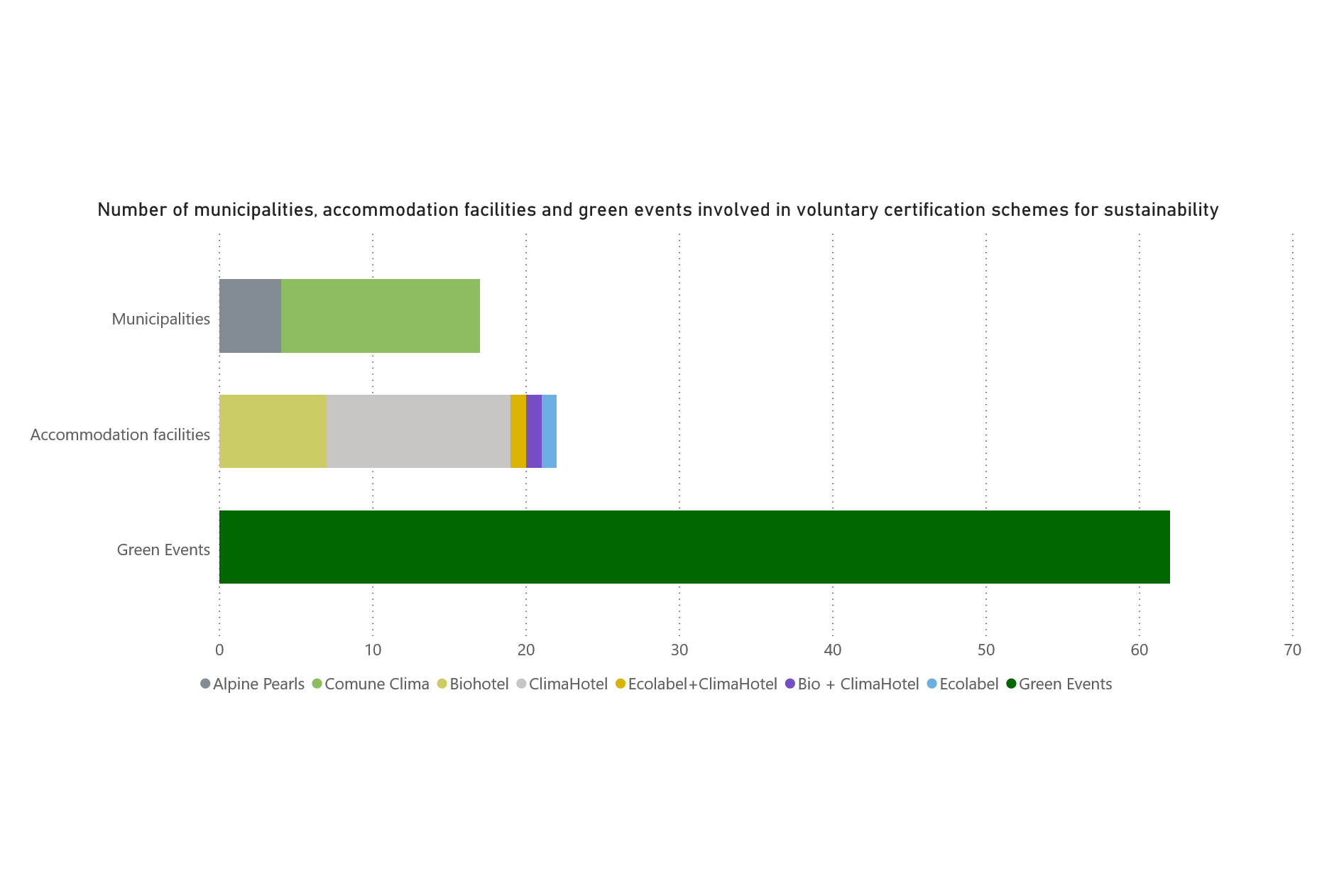 Governance
The participation of government, businesses and the community in a sustainable development path is crucial to achieve a successful implementation of a concept.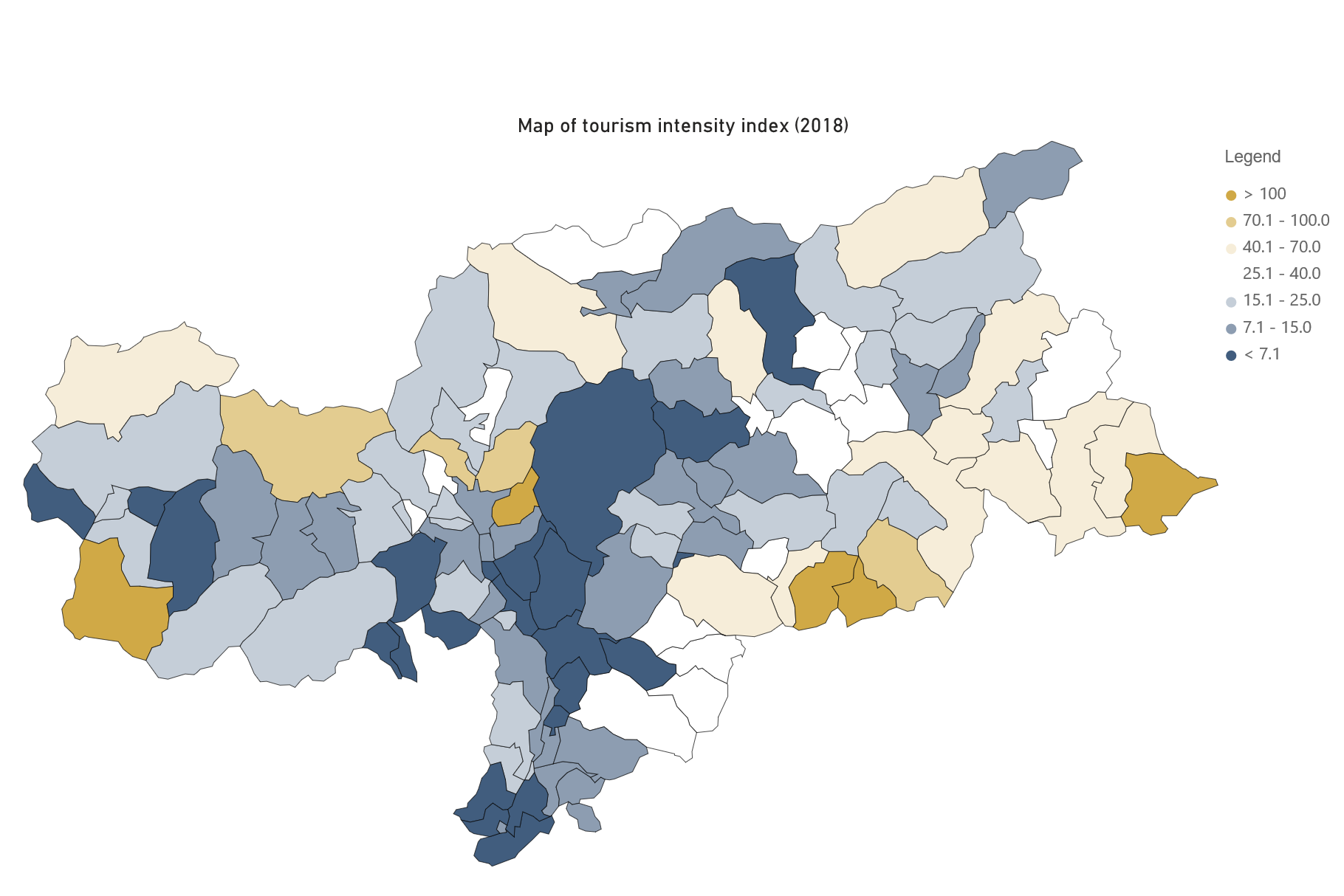 Local and Visitor Satisfaction
The satisfaction of both local inhabitants and visitors plays a crucial role in destination development to preserve the quality of life and the quality of the holiday.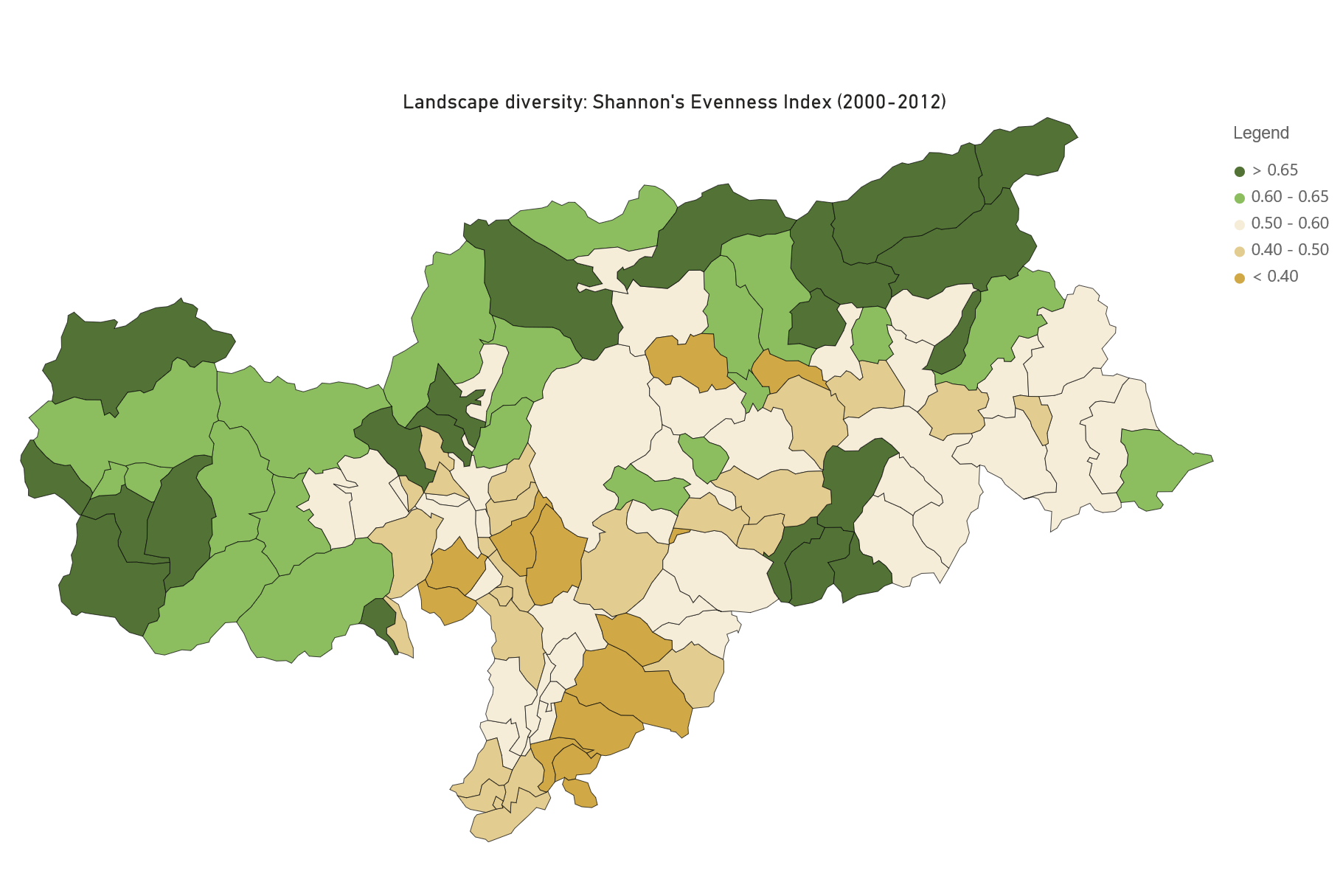 Land Use and Landscape Diversity
Landscape diversity is a source of beauty, and therefore source of quality of life and holiday.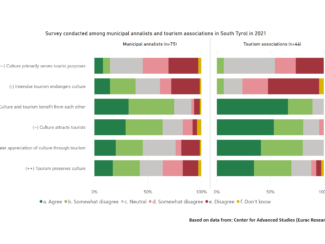 Culture
South Tyrol is a popular holiday destination for culturally interested tourists due to its many cultural treasures and its rich history.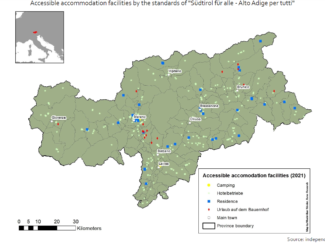 Accessibility
Accessibility is a comprehensive concept that enables everyone to participate in the social life on an equal basis and is not solely limited to special solutions for people with disabilities (PwD).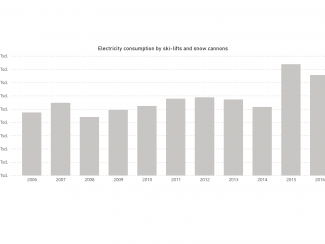 Energy Management
An increase in the number of tourists leads directly to an increase energy consumption in the destination.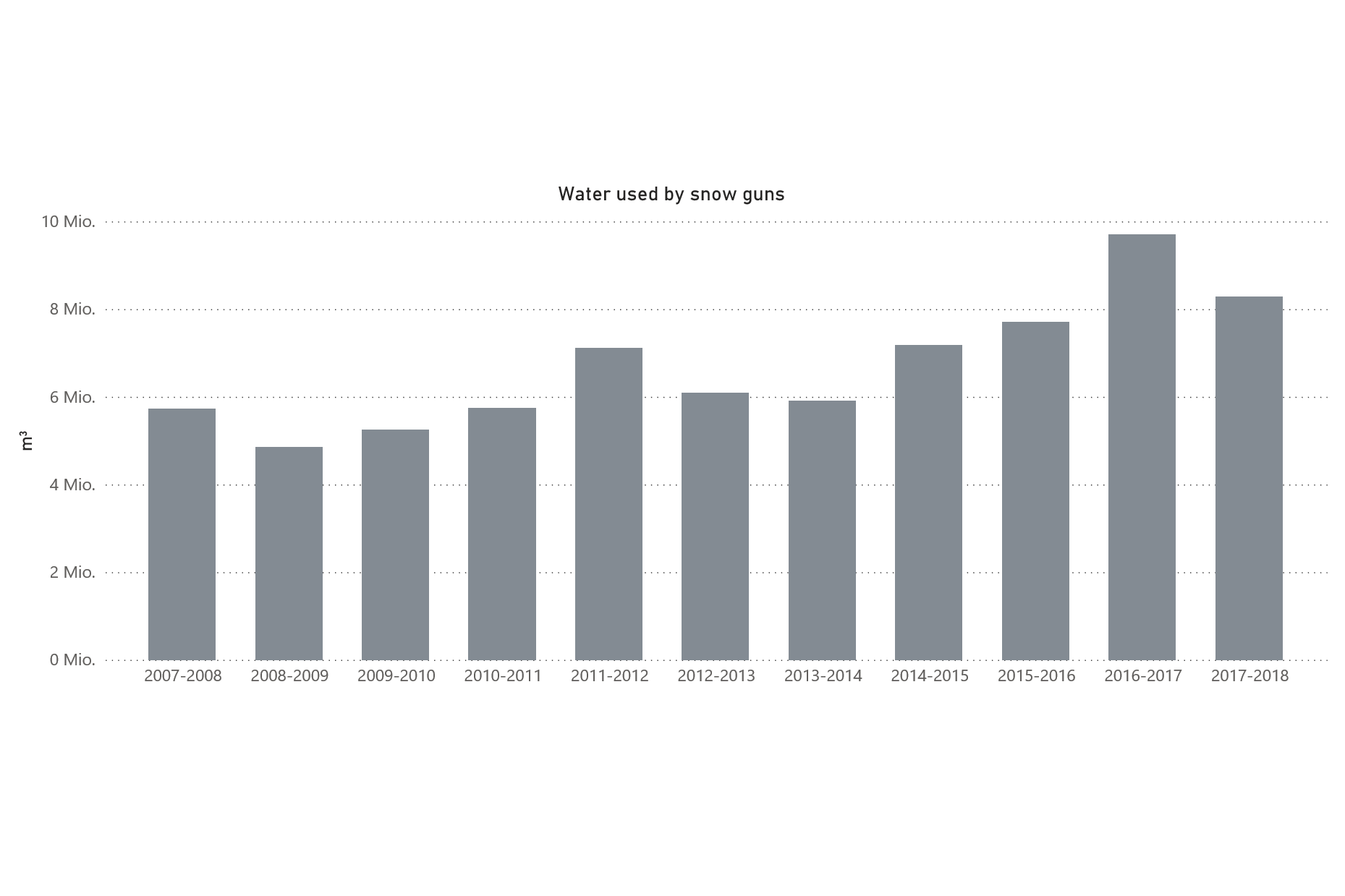 Water Management
Various tourist activities, for example skiing or golf, require large amounts of water.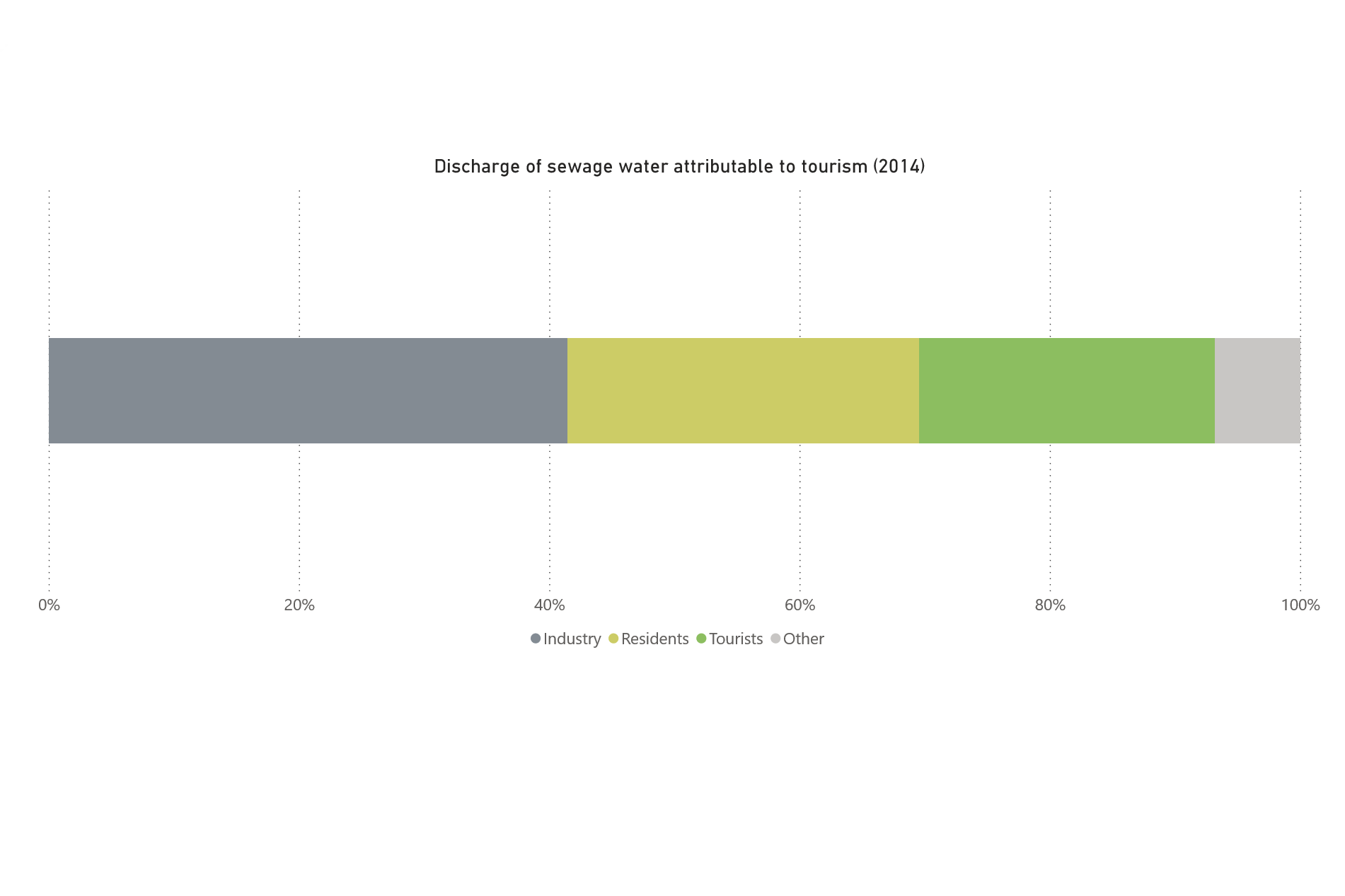 Wastewater Management
A high concentration of tourism in certain months of the year can lead to overloading of water treatment plants.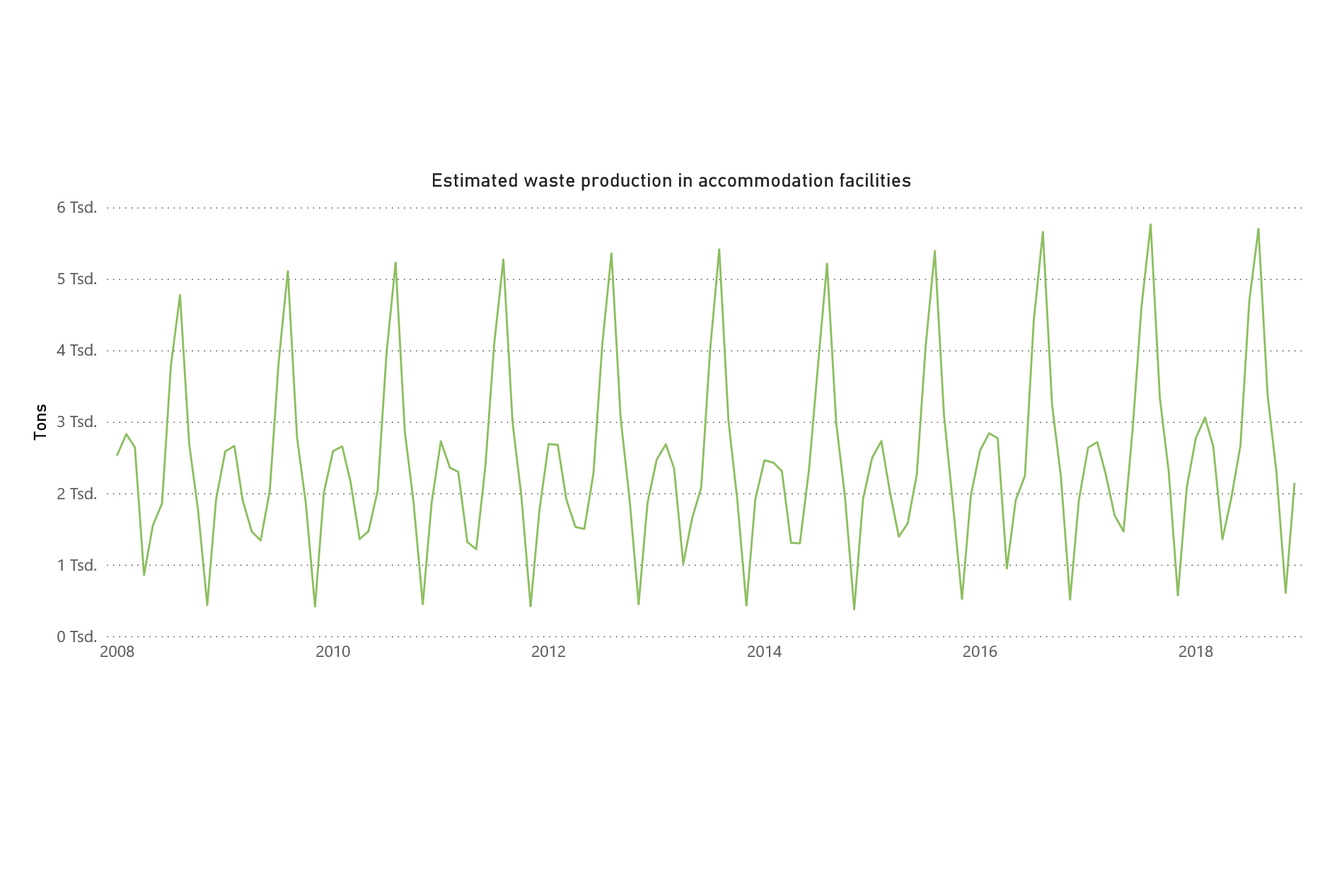 Waste Management
Sorting waste is more complicated in tourism, due to the use of single-dose products, but also due to tourists' lack of knowledge of the specific rules for the separation of waste.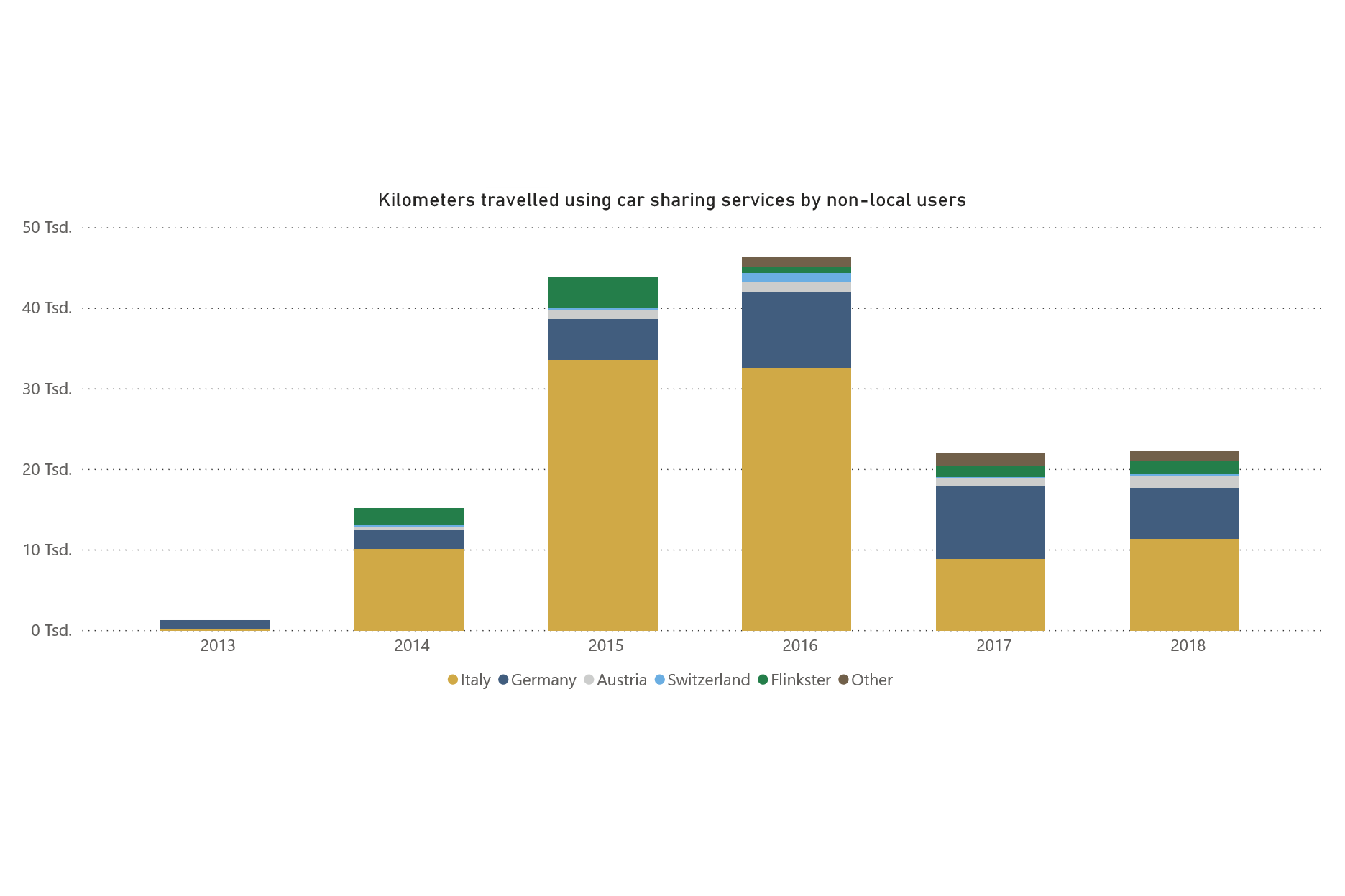 Mobility
In high season, individual mobility generates congestion and pollution, creating discomfort for residents and tourists.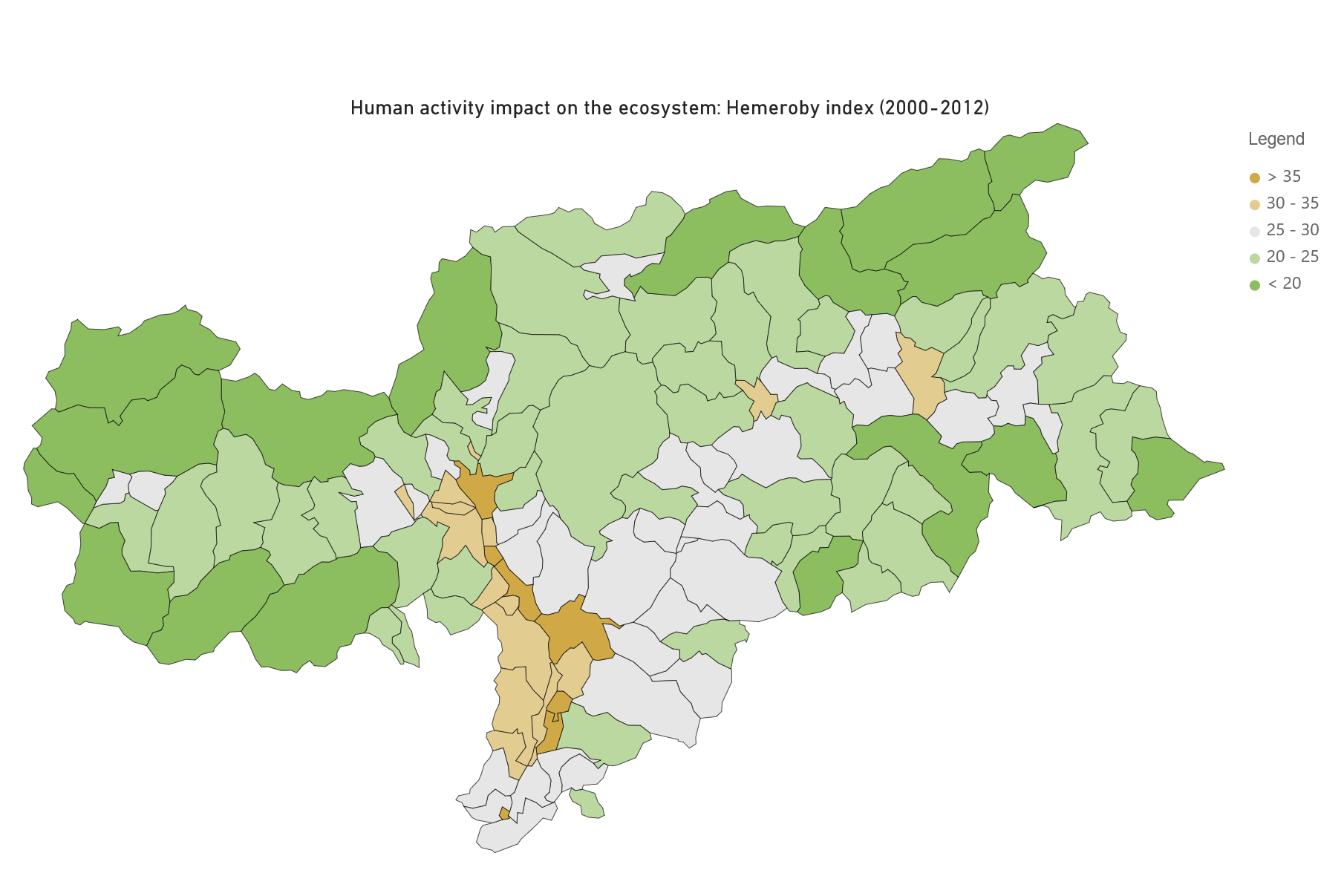 Nature Conservation
The presence of protected areas guarantees greater sensitivity to the environment and more nature-friendly forms of tourism.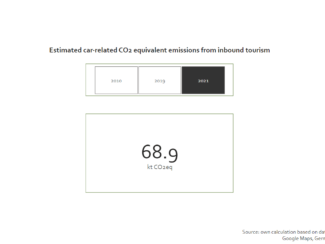 Climate Action
Being responsible for around 8 percent of global greenhouse gas emissions1, the tourism industry is substantially contributing to climate change. At the same time, the touristic offer is directly affected by changing climatic conditions, with negative effects for many destinations.