The concept of governance refers to a myriad of steering approaches that include means such as trust, money, formal power and knowledge1
Pechlaner, Volgger & Herntrei, 2012; Raich, 2006

.
These work as an alternative to hierarchical steering in today's complex environment and are essential for linking many different stakeholders at destination scale. In fact, the participation of government, businesses and the community in a sustainable development path is crucial to achieve a successful implementation of the concept2Bramwell and Lane, 2011.
Monitoring governance and the different steering approaches on site are of great importance to understand the formal and informal mechanisms that develop locally to increase decision-making capacities, shape more balanced policies and turn them into actions. South Tyrol's tourism system includes a wide range of different actors, networked through corporations, informal agreements, and agencies (e.g. the South Tyrolean Hotels and Restaurants Association – HGV, the South Tyrolean Noncommercial Accommodation Providers Association – VPS, the South Tyrolean Farmers' Association – SBB, the Clima House agency and the Provincial Agency for the Environment). They all support many of the strategies and voluntary regulatory mechanisms aimed at increasing the level of quality and sustainability of the entire tourism system. One possible way to understand the steering mechanisms active in a destination is to monitor voluntary certification schemes.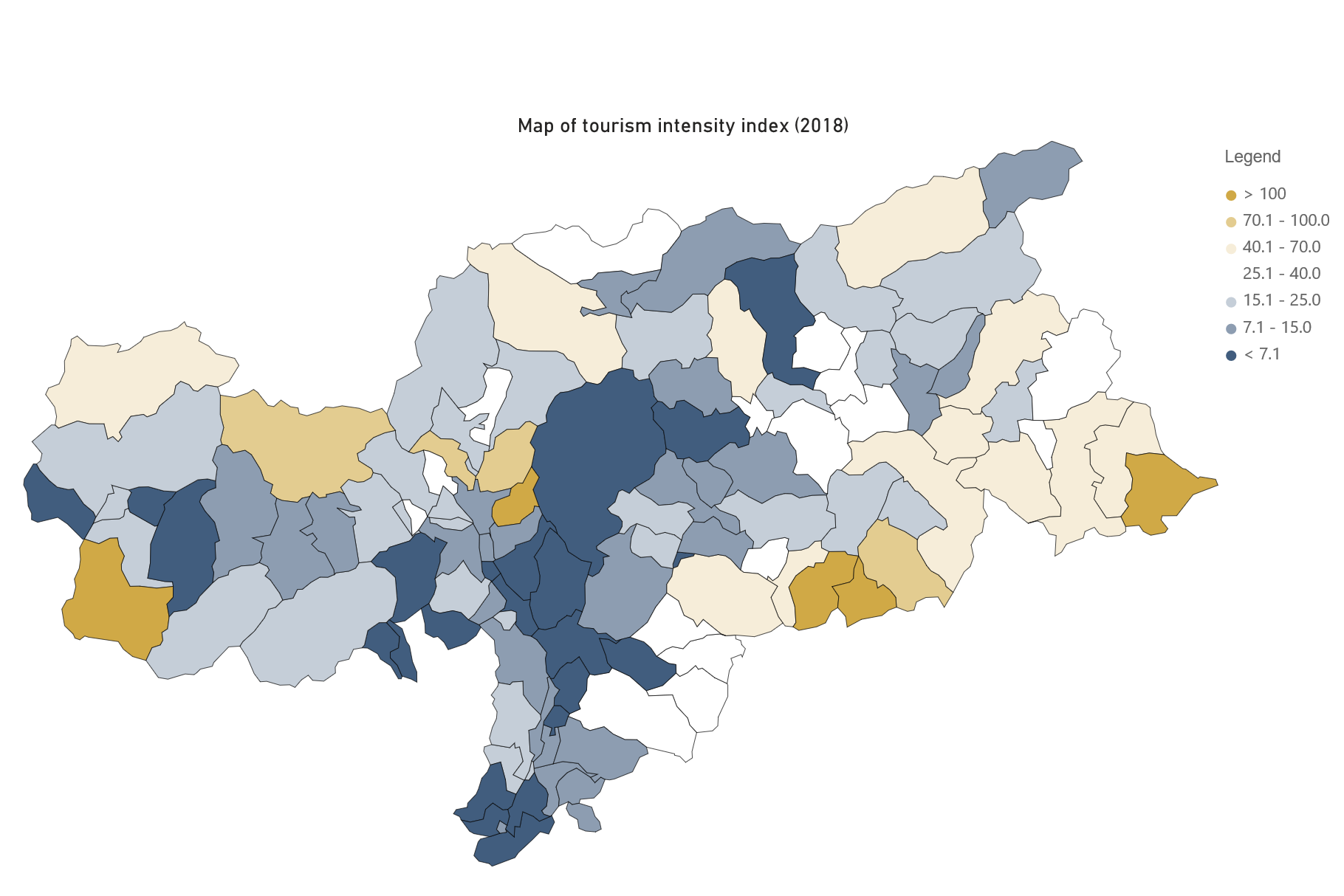 Local and Visitor Satisfaction
The satisfaction of locals and tourists: to monitor and preserve the quality of life of inhabitants and at the same time the quality of the holiday of tourists.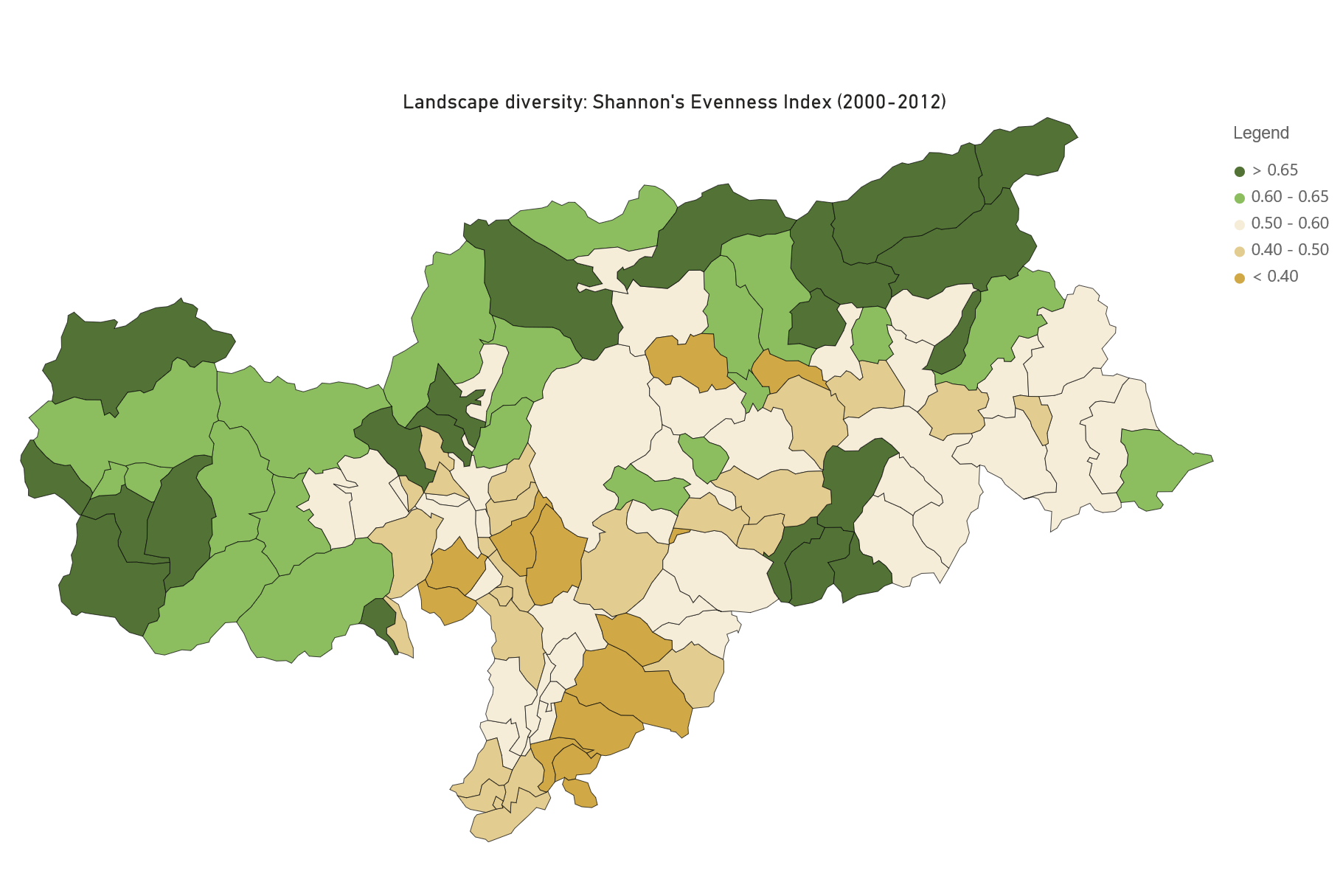 Land Use and Landscape Diversity
Landscape diversity is a source of beauty, and therefore source of quality of life and holiday.