The South Tyrolean Observatory for Sustainable Tourism
What you can't measure, you can't manage.
(Peter Drucker)
The Sustainable Tourism Observatory of South Tyrol (STOST) belongs to the United Nations World Tourism Organization (UNWTO) International Network of Sustainable Tourism Observatories (INSTO), a network of organizations monitoring the economic, environmental, and social impact of tourism at the regional level. The initiative is based on UNWTO's long-standing commitment to the sustainable and resilient growth of the sector through measurement and monitoring, supporting an evidence-based management of tourism.
The South Tyrolean Observatory began its activities in early 2018, when a preliminary report was submitted to the INSTO network. On October 22nd, 2018, during the Global INSTO Meeting, South Tyrol officially became part of the UNWTO-INSTO network initiative. The inclusion of STOST into this global network plays an important role in fostering the management and monitoring of sustainable tourism development in the region.
Moreover, by piloting the membership of an Italian destination in the INSTO Network, the engagement of South Tyrol also aims to contribute to improving sustainability monitoring on a national scale. The observatory strives to achieve a series of objectives in line with the following vision and mission:
Vision
Through intersectoral and destination-wide cooperation as well as new monitoring and communication models, STOST seeks to contribute to the creation of a livable socio-environmental habitat for South Tyrol's future generations and their guests.
Mission
STOST monitors, evaluates, and communicates tourism developments in South Tyrol. STOST examines benefits and costs of tourism for South Tyrol and provides recommendations and guidelines for policy makers to support sustainable tourism management. The enabling of awareness, learning, and evidence-based decision-making for different target groups of South Tyrol's society shall lie at its very core.
Objectives
The South Tyrolean Observatory strives to keep abreast of developments and to process the most up-to-date data. It wants to serve as a think tank, promote awareness for sustainable tourism and facilitate learning. STOST provides insights for decision makers and at the same time facilitates communication, cooperation and networking. This also serves to build trust.


About South Tyrol
South Tyrol is an Italian Autonomous Province and constitutes, together with the other Autonomous Province of Trento, the region Trentino-South Tyrol, located in the northern part of the Italian Alps and bordering with Austria and Switzerland. The Province has an area of 7.400 square kilometers and a total population of over 530.000 inhabitants. Its capital is the city of Bolzano, with about 100.000 inhabitants, but it also has a few other small towns with more than 20.000 inhabitants (Meran/Merano, Brixen/Bressanone, and Bruneck/Brunico). South Tyrol is officially a trilingual region, with German, Italian and Ladin speakers. The statute of autonomy came into force in 1972 and contains concrete measures to protect the German- and Ladin-speaking minorities, such as German and Ladin schools, minority- language radio and television broadcasts as well as administrative and law-making rights.
The territorial morphology is characterized by mountains and valleys. South Tyrol is known for its mountain areas and natural landscapes covering approximately 90 percent of the territory. One fourth of the South Tyrolean surface (25%) is protected area.1 Morello, Oggiano, 2015 This includes those protected areas that form part of the core of the renowned Dolomites natural heritage site, which was declared a UNESCO World Natural Heritage site in 2009 for its value in landscape aesthetics and its geologic and geomorphologic importance in science.
About Eurac Research
Eurac Research is a private research center founded in 1992 in Bolzano/Bozen. More than 400 researchers work on issues that directly affect people's lives. Their aim is to contribute to a healthy society, to regions fit to live in, as well as to appropriately manage social, cultural and ecological diversity. Local issues inspire researchers to develop solutions that are relevant in a global context.
Center for Advanced Studies of Eurac Research
The team at the Center for Advanced Studies combines expertise from political science, sociology, economics, socio-economics and philosophy. Transcending the disciplinary boundaries, the Center devotes itself to future-relevant issues as well as the observation, description and analysis of economic and societal processes of change. Within the research activities, themes and issues of timely global challenges are connected to regional needs, and regional developments are put into a global context.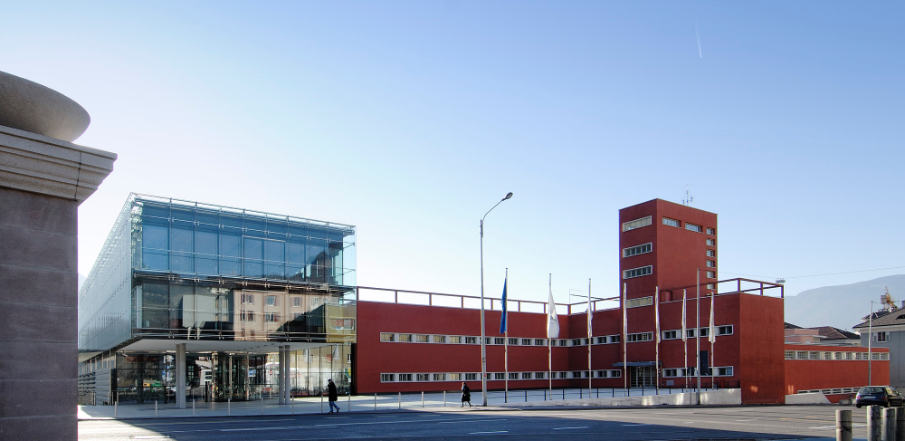 Being part of a great network: The UNWTO
The UNWTO International Network of Sustainable Tourism Observatories (INSTO) was created in 2004 with the main objective to support the continuous improvement of sustainability and resilience in the tourism sector through systematic, timely and regular monitoring of tourism performance and impact and to connect dedicated destinations in order to better understand destination-wide resource use and foster the responsible management of tourism.
Since its establishment in 2004, over 30 observatories from various nations have become part of the UNWTO INSTO Network. Among them are China, Indonesia, Mexico, Brazil, the United States, New Zealand, Panama, Guatemala, Argentina, Australia and Canada, Portugal, Greece, Croatia and Spain. Since 2018, also Italy runs an observatory, the one in South Tyrol.
The observatories are passionately engaged in the continuous and timely measurement of the impacts of tourism, serving their stakeholders with up-to-date and reliable evidence for better decision-making processes at the local level.
It is mandatory for every observatory to measure at least to some extend the following issue areas: Tourism Seasonality, Employment, Destination Economic Benefits, Governance, Local Satisfaction, Energy Management, Water Management, Wastewater (Sewage) Management, Solid Waste Management, Accessibility and Climate Action. As each observatory is different in its structure and focus, additional research interests may be selected. In the case of South Tyrol these are: Mobility, Nature Conservation and Land Use and Landscape Diversity.