Tourism brings economic growth and prosperity to regions1
Brida & Risso, 2009

. It creates jobs, fosters private investment, and increases public spending in infrastructure.
In South Tyrol, tourism contributes significantly to the local economy. Besides employing almost 30,000 people, the tourism industry also contributes a significant share to the local gross domestic product. The monitoring of the value added by the hotel and food service industry over time is a good proxy of the relative contribution of tourism to total GDP, since the last tourism satellite account of South Tyrol refers to 2007/2008. Further indicators to assess the economic benefit of tourism at local level are reports by entrepreneurs on their profit situation, and the occupancy rate of accommodation facilities. Combining objective indicators (value added and occupancy rate) with a subjective assessment of the climate index (profit situation) and the issue area 2 on employment provides a well-structured image of the local benefits related to tourism.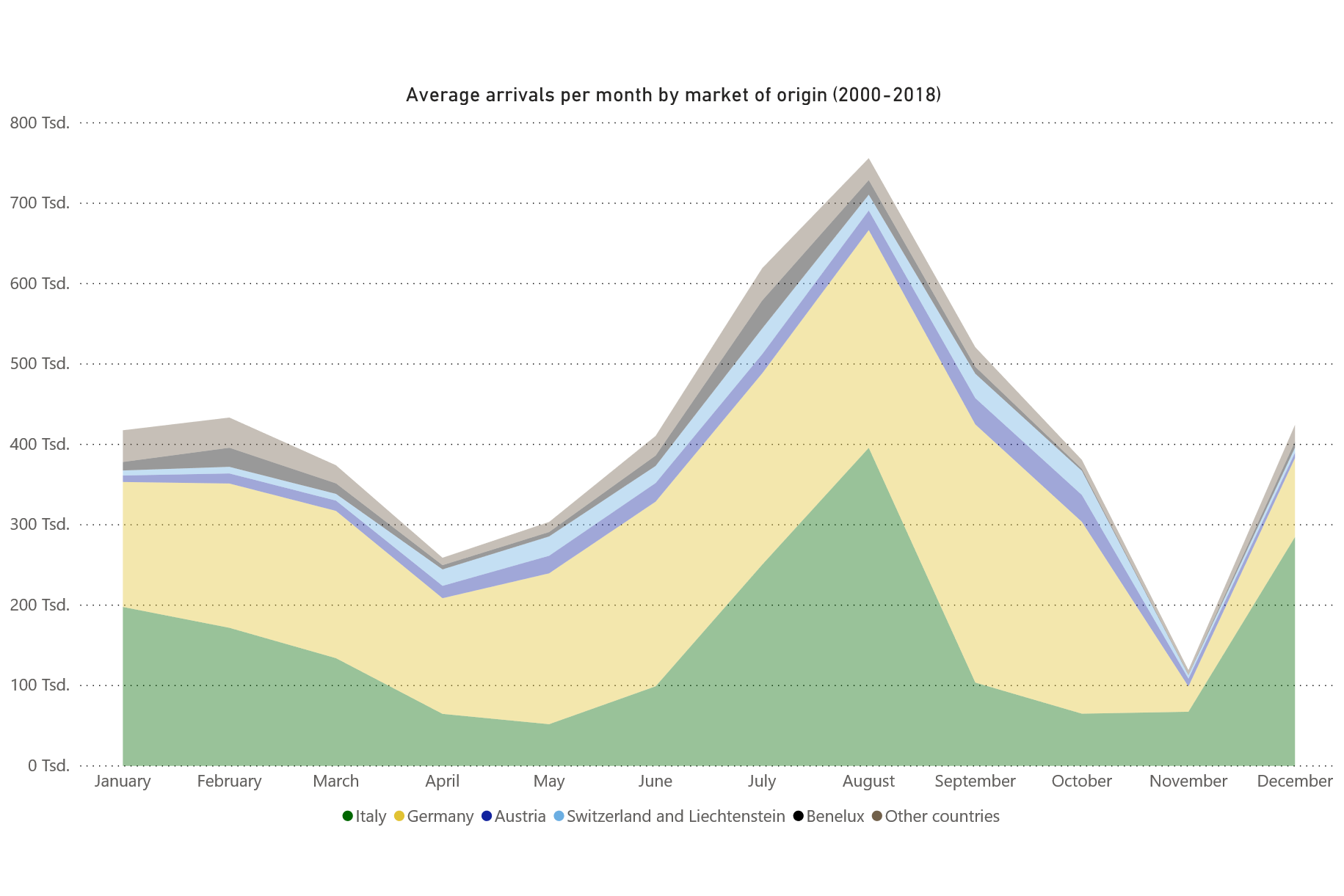 Seasonality
Monitoring the percentage of tourist arrivals per market, months and weeks helps to identify high and low peaks and to foresee and tackle the issues linked with both periods in a timely manner.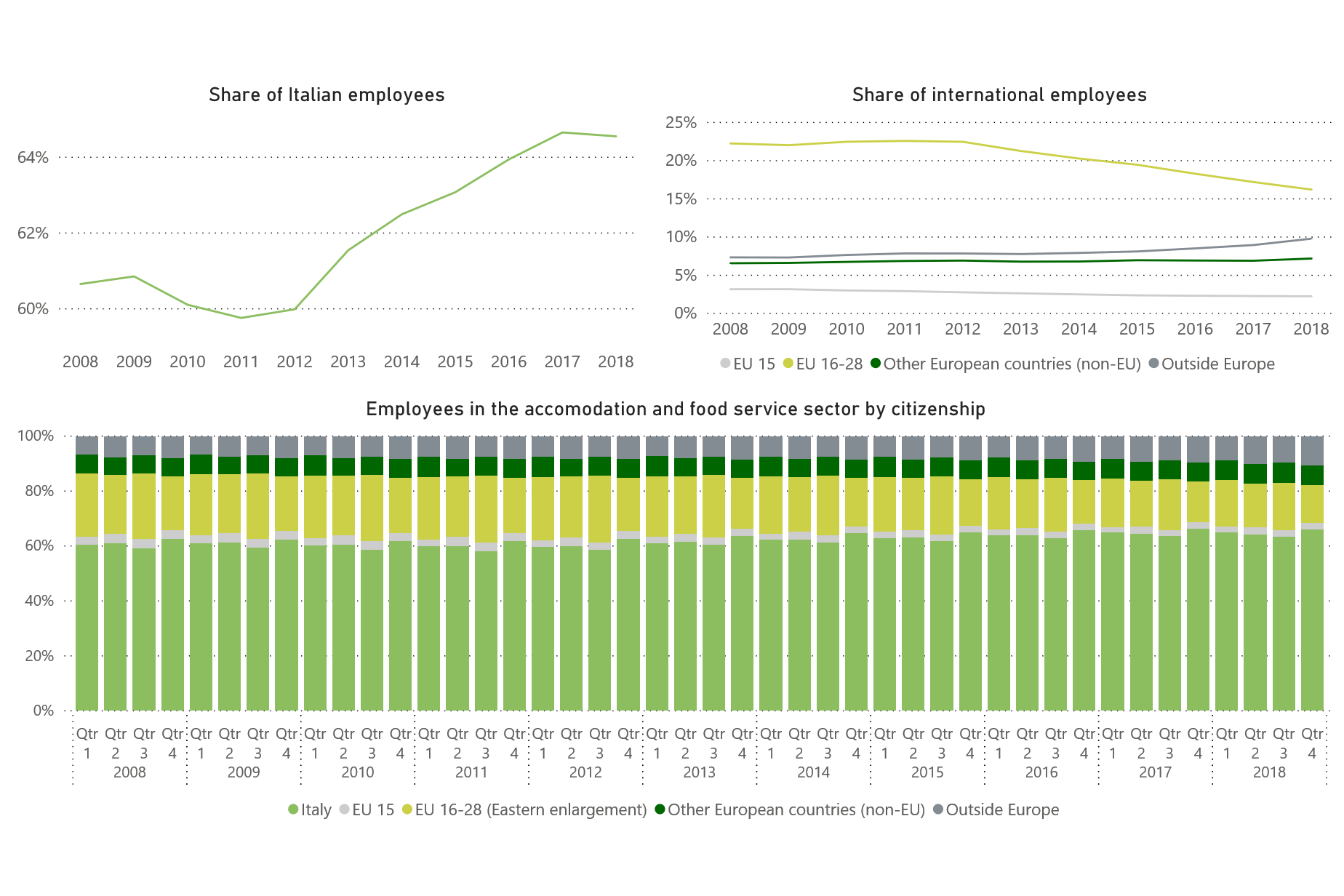 Employment
Measuring employment helps to understand to what extent tourism-related work activities provide employment and equal opportunities for men and women, both South Tyrolean and non-South Tyrolean.