Wastewater management is a major challenge, as the high concentration of tourism in certain months of the year can lead to an overload of water treatment plants.
Tourism impacts not only on the direct water use, but also on wastewater treatment. Wastewater management is an issue area in which significant activities must be planned for future monitoring, since there is little data available. While it is known that all the water in hotels and similar establishments is treated in South Tyrol, there is a lack of knowledge about the amount of mountain huts with wastewater treatment.
This issue should be tackled in future monitoring actions. For the moment, the only available data relates to the amount of wastewater attributable to tourism according to the calculations of the Provincial Agency for Environment.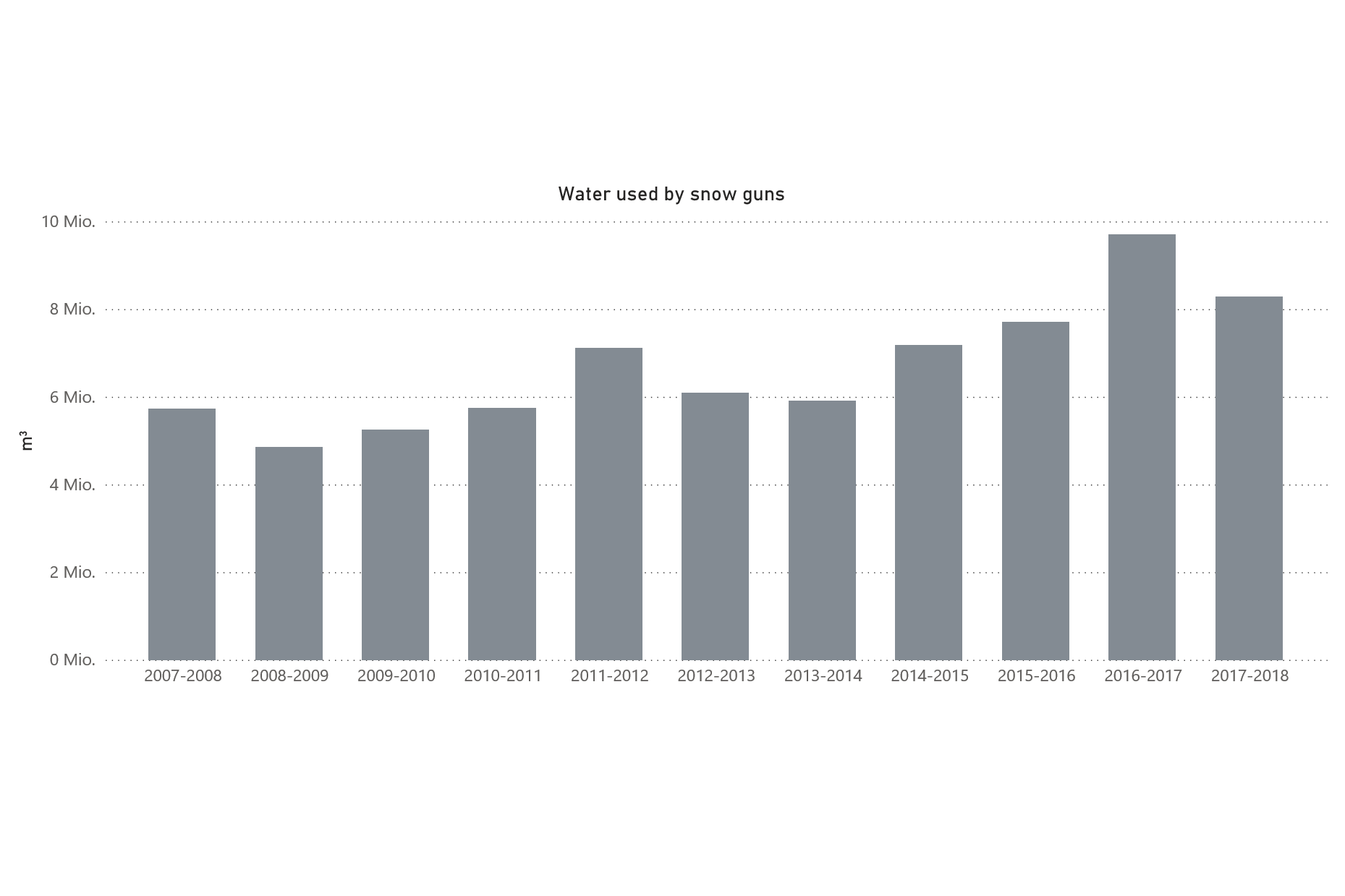 Water Management
Various tourist activities, for example skiing or golf, require large amounts of water.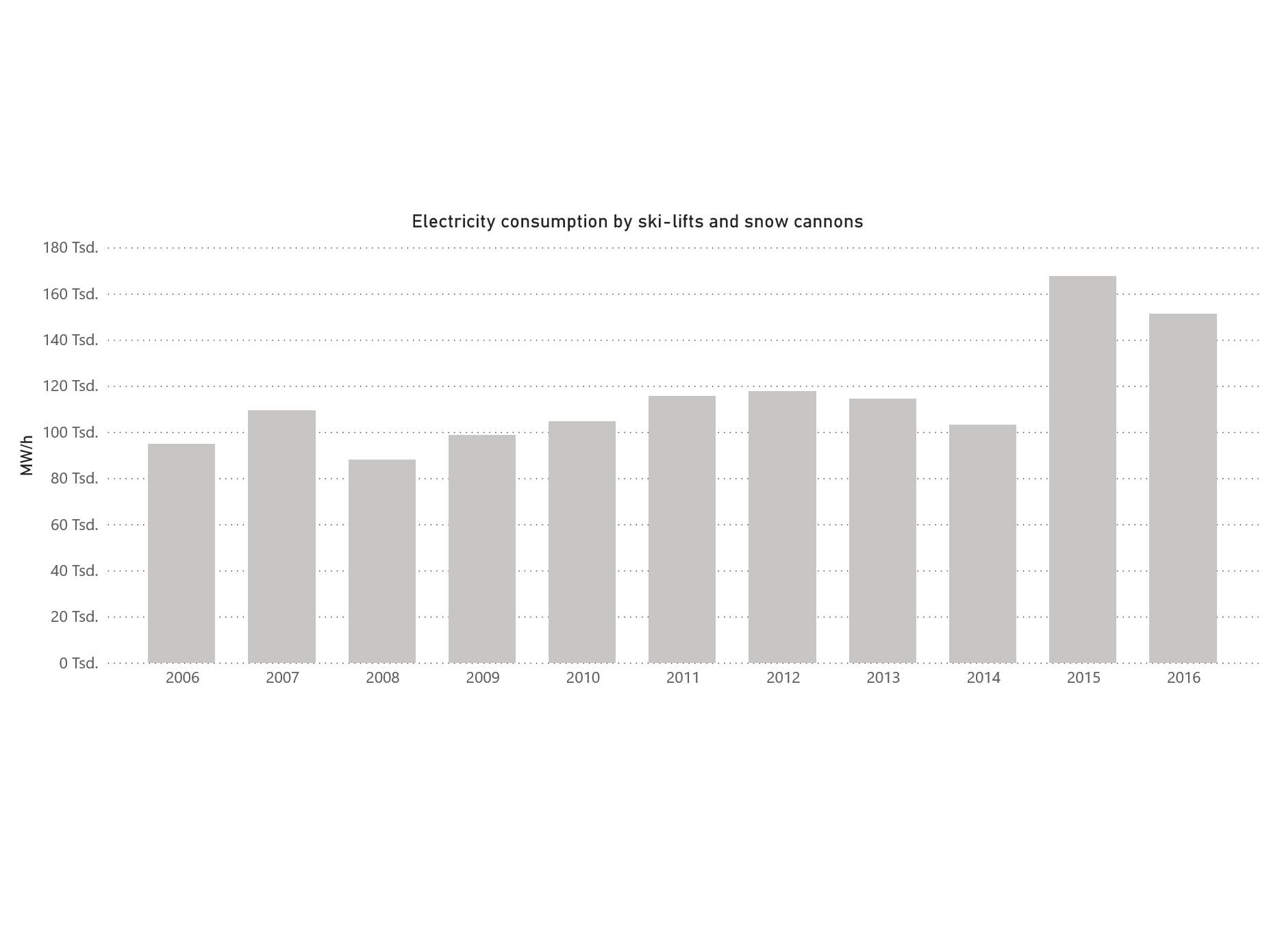 Energy Management
An increase in the number of tourists leads directly to an increase energy consumption in the destination.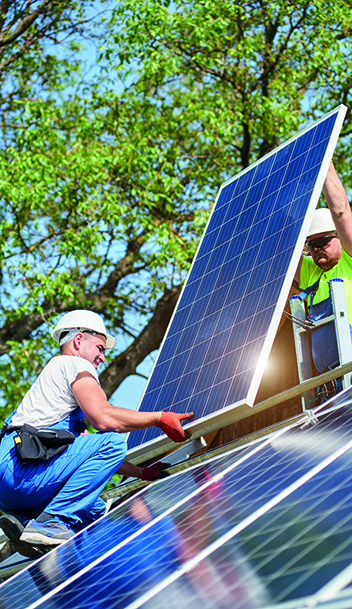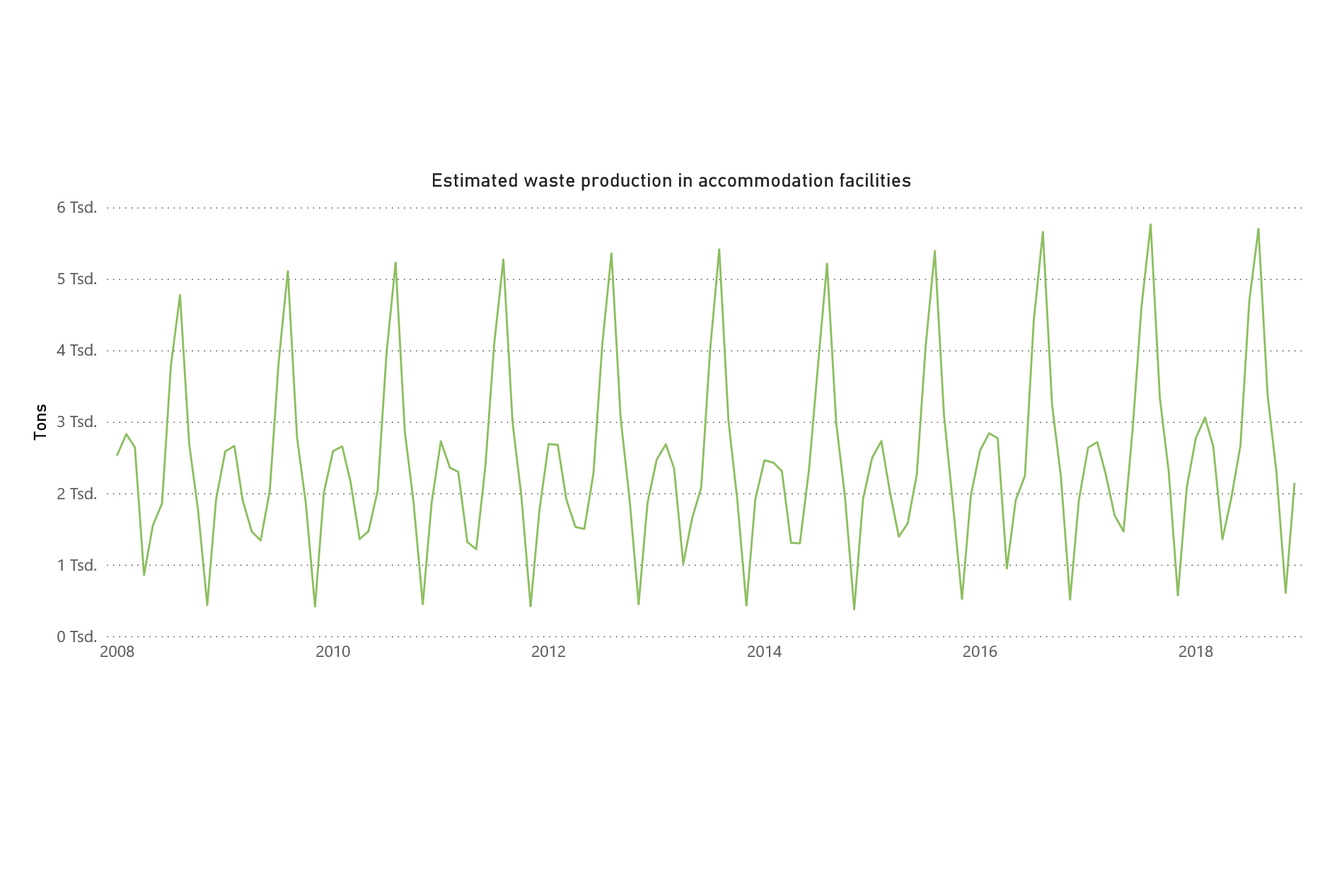 Waste Management
Sorting waste is more complicated in tourism, due to the use of single-dose products, but also due to tourists' lack of knowledge of the specific rules for the separation of waste.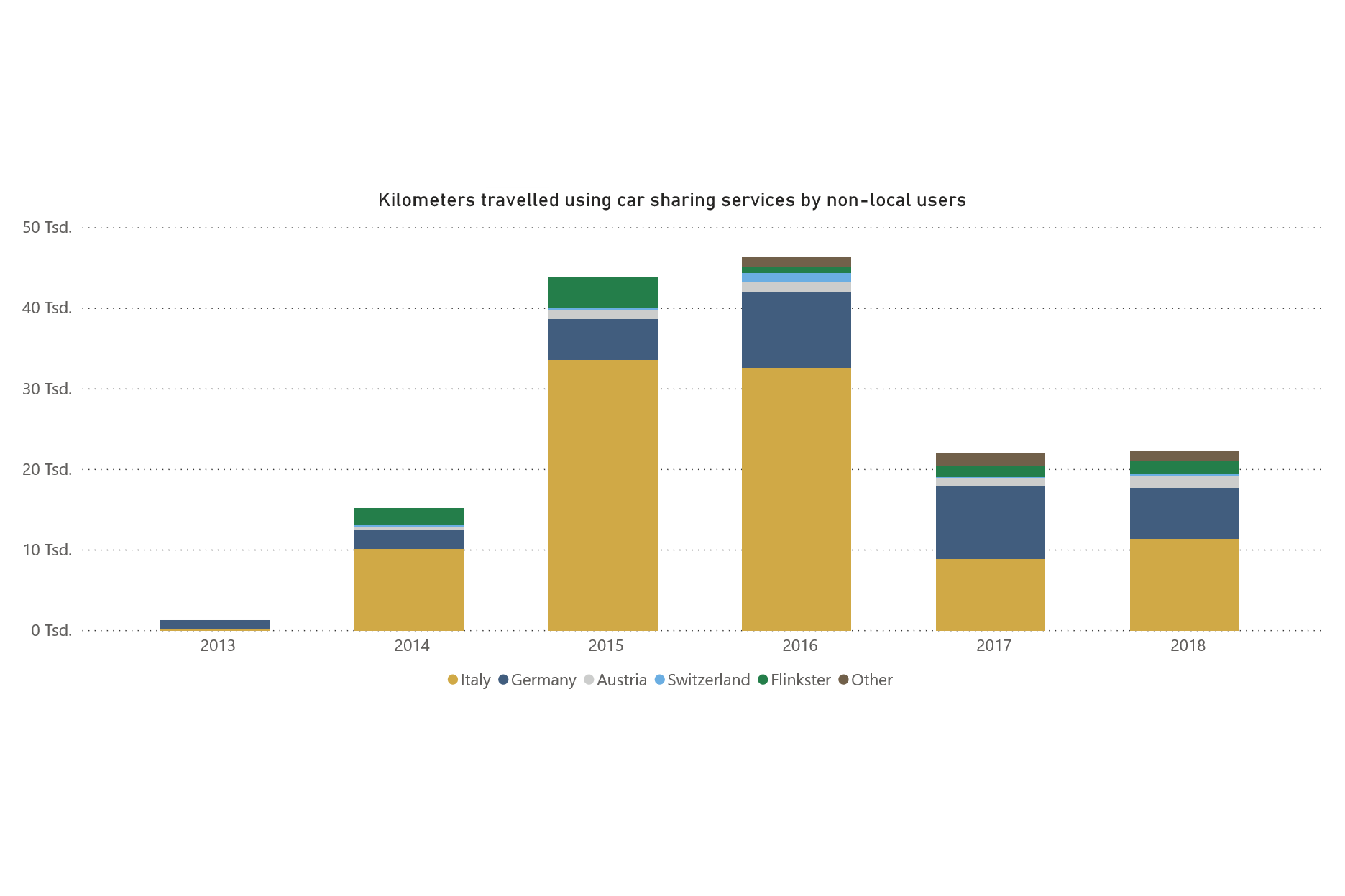 Mobility
In high season, individual mobility generates congestion and pollution, creating discomfort for residents and tourists.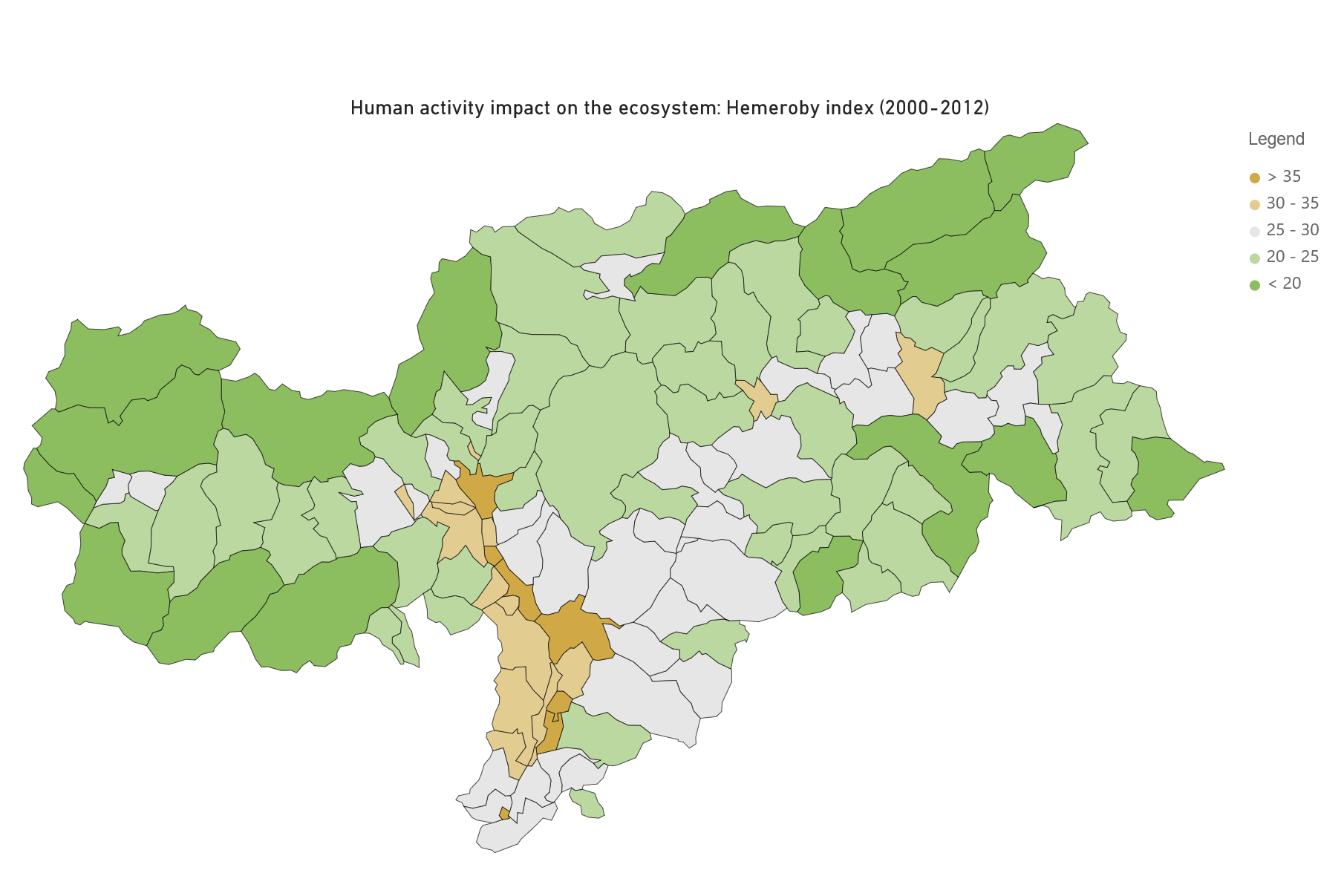 Nature Conservation
The presence of protected areas guarantees greater sensitivity to the environment and more nature-friendly forms of tourism.