Seasonality: Notwithstanding the attempt to expand tourism offers and products in shoulder seasons, tourism peaks are inevitable in most destinations.
As far as seasonality is concerned, South Tyrol is not an exception and it experiences its peak seasons in summer and winter, when the weather is ideal for the practice of outdoor activities such as hiking, mountain biking, and skiing. High peak periods are also linked with specific events/festivals or festivities, such as Christmas (and the Christmas Markets) and Easter. Moreover, each tourism market has its own seasonality. This has remained almost stable over the past twenty years, although absolute numbers have increased.
Monitoring the percentage of tourist arrivals per market, months and weeks helps to identify peaks and troughs and to foresee and tackle the issues linked with both periods in a timely manner. It further suggests when and how to concentrate efforts aimed at managing tourist flows.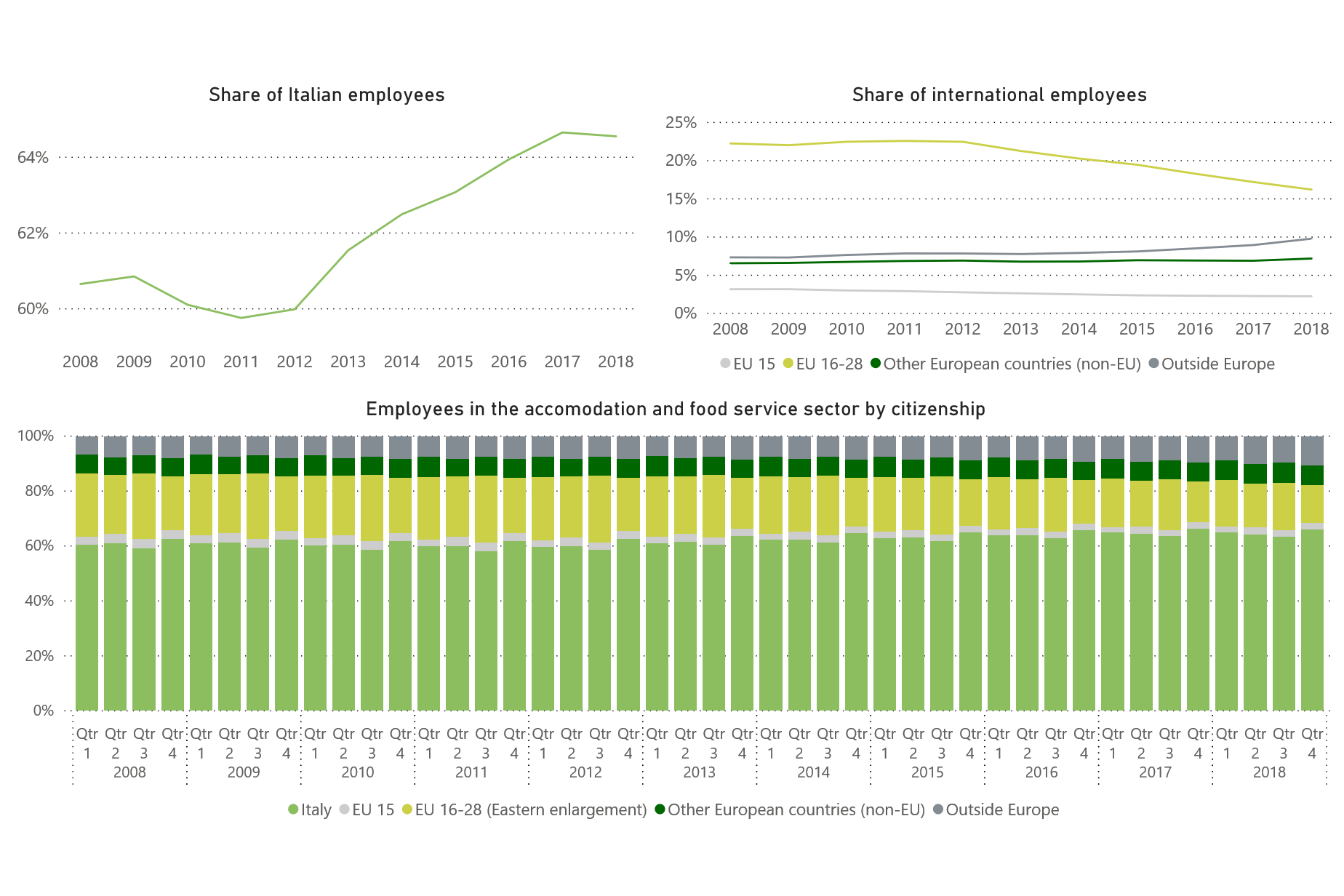 Employment
Measuring employment helps to understand to what extent tourism-related work activities provide employment and equal opportunities for men and women, both South Tyrolean and non-South Tyrolean.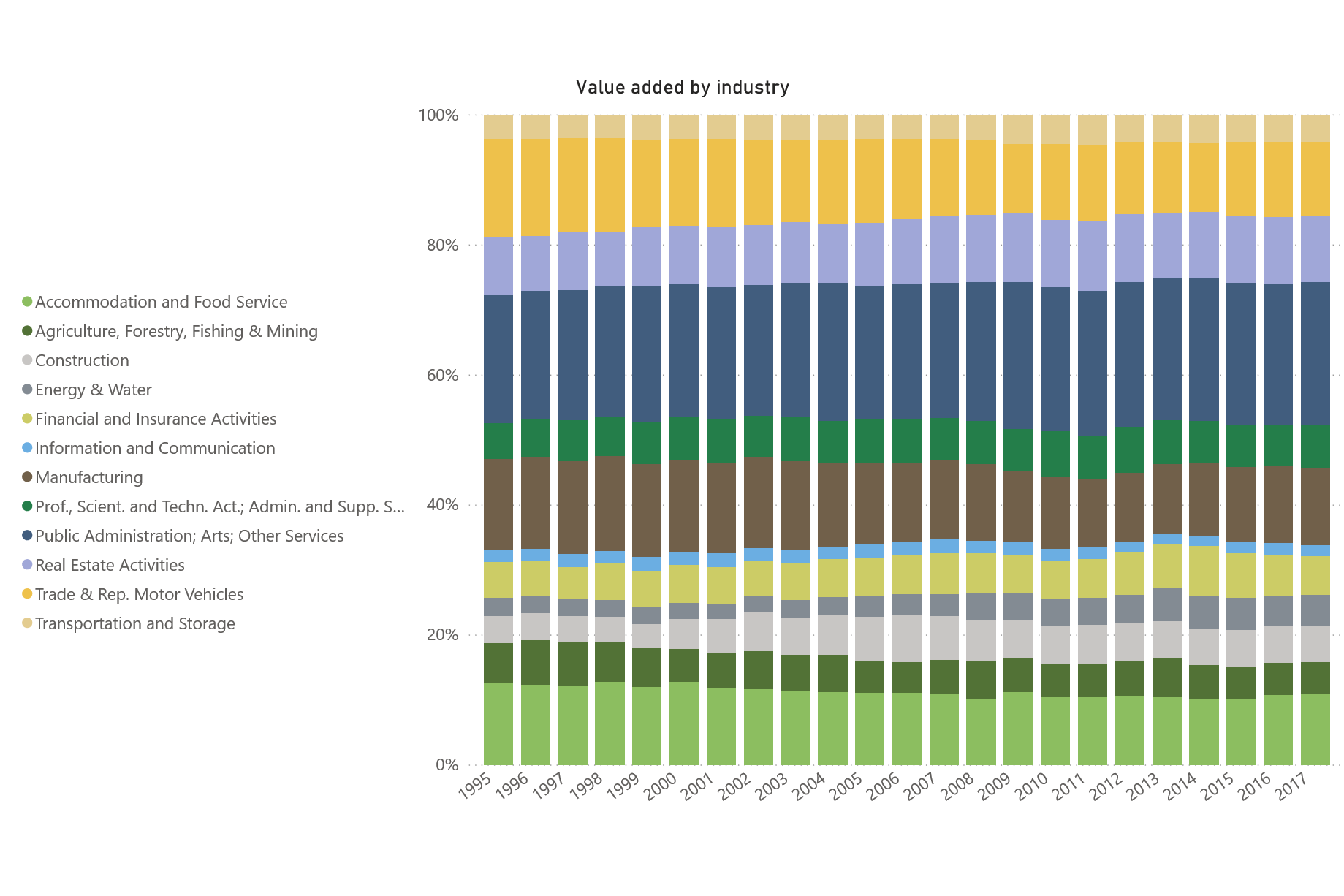 Economic Benefits
Measuring economic benefits: to assess how much wealth tourism produces for the regional economy and to understand the state of health of individual South Tyrolean tourism enterprises