Employment within the tourism sector is a crucial area, as it impacts both the quality of life of the local population as well as tourists' experience and therefore satisfaction.
To understand the extent to which the local economy can benefit from the steady growth of the sector, we analyzed gender and nationality issues. It is widely recognized1see for instance Baum, 2013 that the labor market within the tourism sector is characterized by horizontal and vertical gender segregation. That is, women and men typically perform different jobs (horizontal segregation, e.g. cleaners vs. maintenance workers), with different career opportunities and responsibilities (vertical segregation)2see Campos-Soria et al., 2011. Do these trends occur in South Tyrol as well? Moreover, the analysis of the labor force composition with respect to nationality carried out by the Amt für Arbeitsmarktbeobachtung3Department of Labour Market Observation (AMB) 2008, showed that up to 2007, employment growth in the tourism sector was driven mostly by an increase of foreign workers. Has the labor force composition changed so far?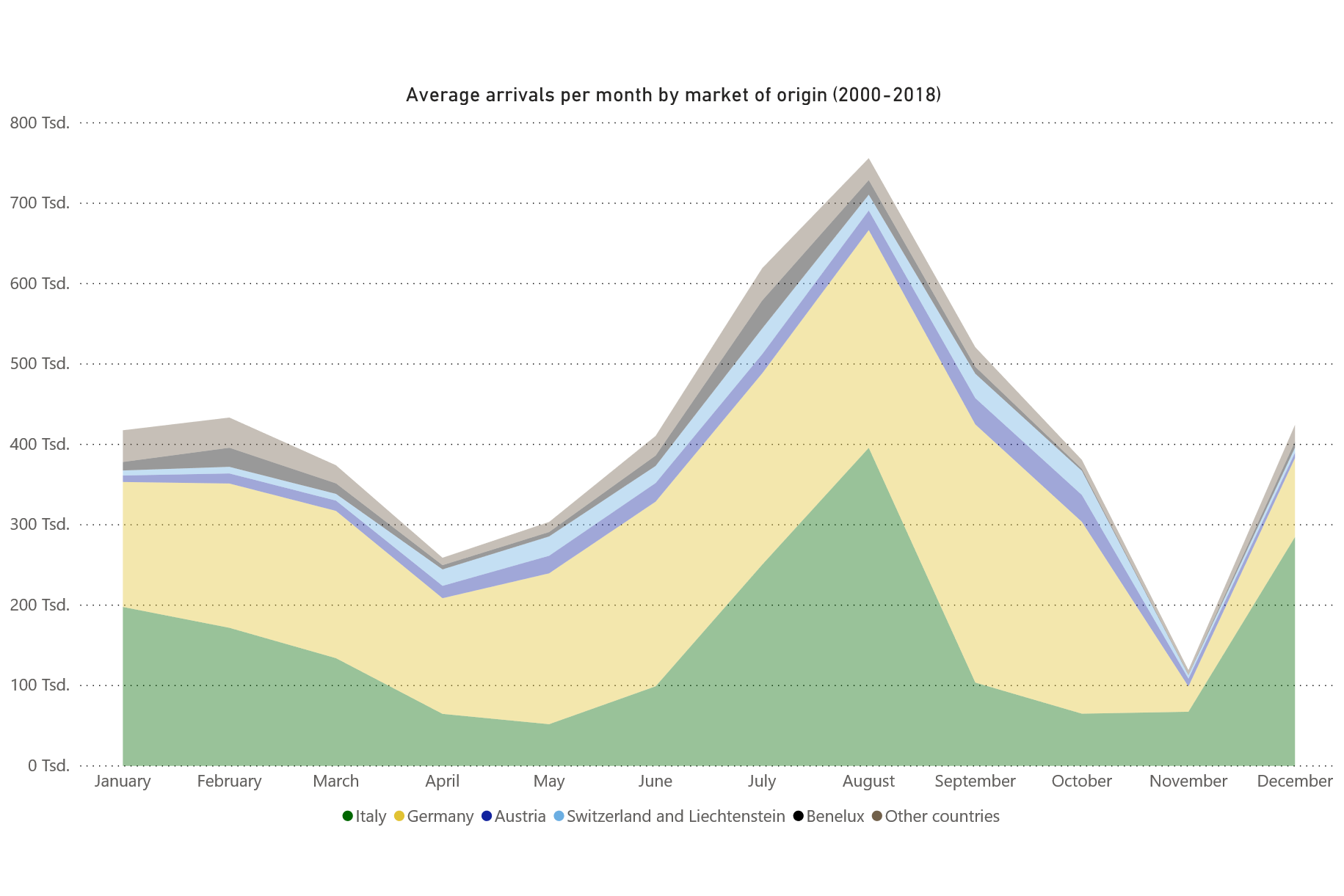 Seasonality
Monitoring the percentage of tourist arrivals per market, months and weeks helps to identify high and low peaks and to foresee and tackle the issues linked with both periods in a timely manner.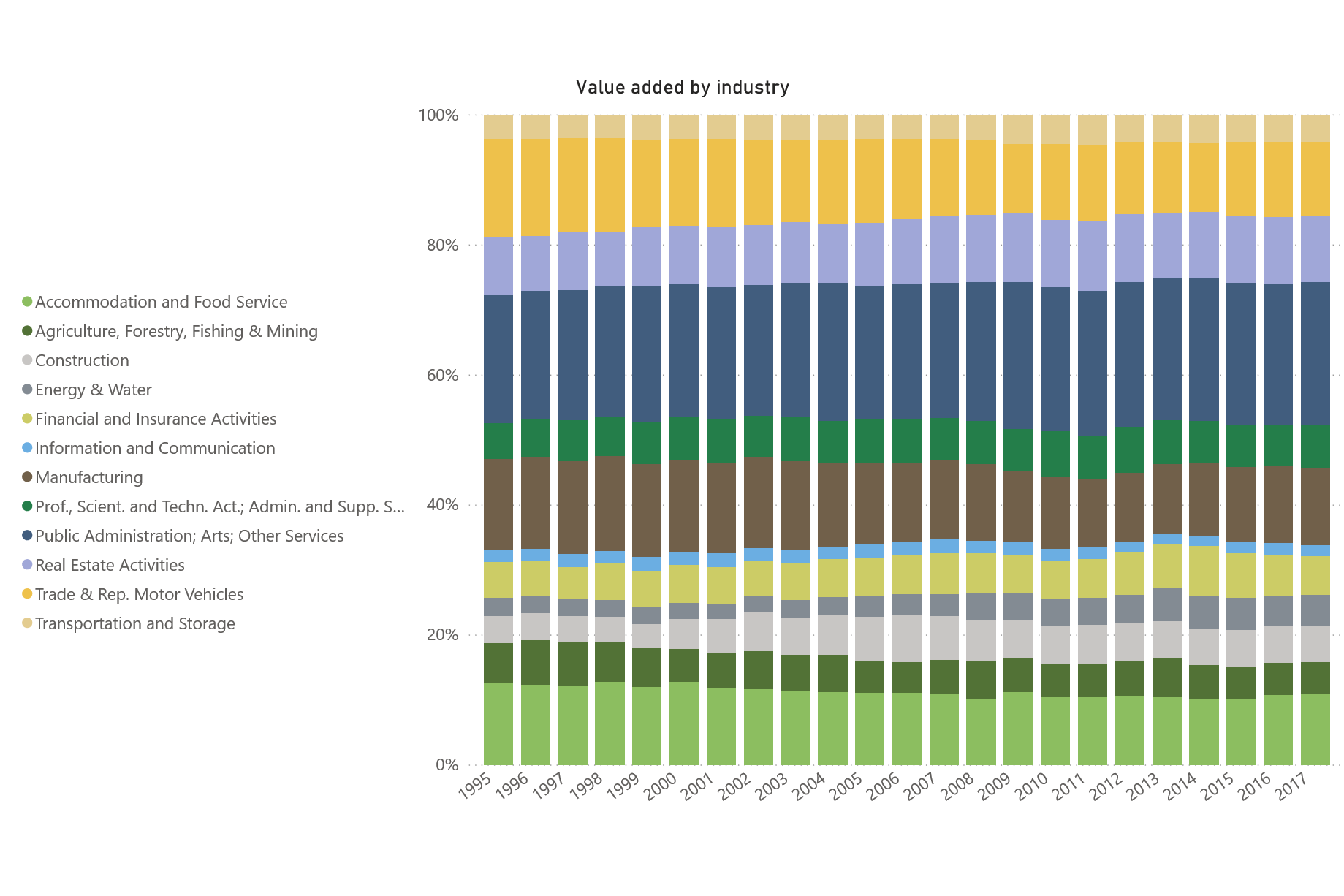 Economic Benefits
Measuring economic benefits: to assess how much wealth tourism produces for the regional economy and to understand the state of health of individual South Tyrolean tourism enterprises.